Refills have been completely redesigned for easier peeling out of the cups. The refills now have a release additive which will make peeling the cup off extremely easy and refills shelf life longer. Check out our refill instructions.
---
---
Little Creek Candles are handmade using the best and safest materials available. For Safety we use PENRICO gel, the only patented, mineral oil based product. The wicks are technologically advanced, non-toxic, non-smoking, self-trimming and 100% cotton. The fragrances we use are concentrated and tested for safety.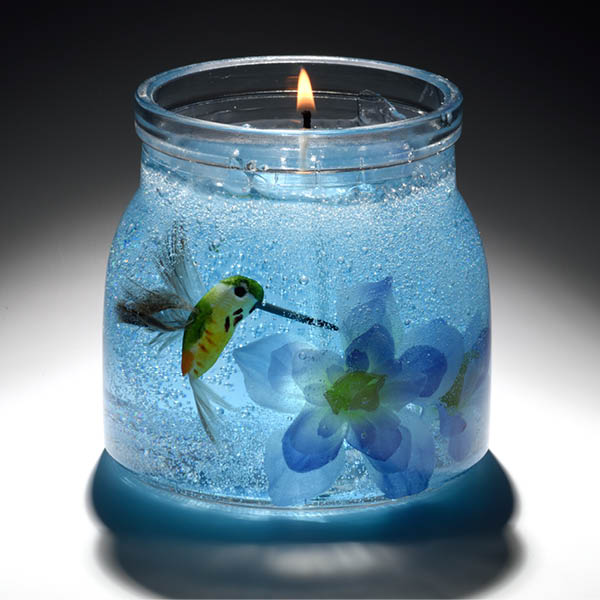 Gel Candles are the longest burning candle you can buy. With a translucent appearance, these candles have a beautiful glowing effect that creates a captivating centerpiece for most any decor.
Our candles are refillable. The outside decorative area is separate from the candle itself and does not burn as part of the candle. When those favorite candles burn down you don't have to throw them away. All you have to do is order refills. You can even try a different fragrance in the same candle.
---
"I started making candles because I knew there could be a better, safer, reusable candle. I notice the difference. You will too".
-Anna Fleckenstein
---
---